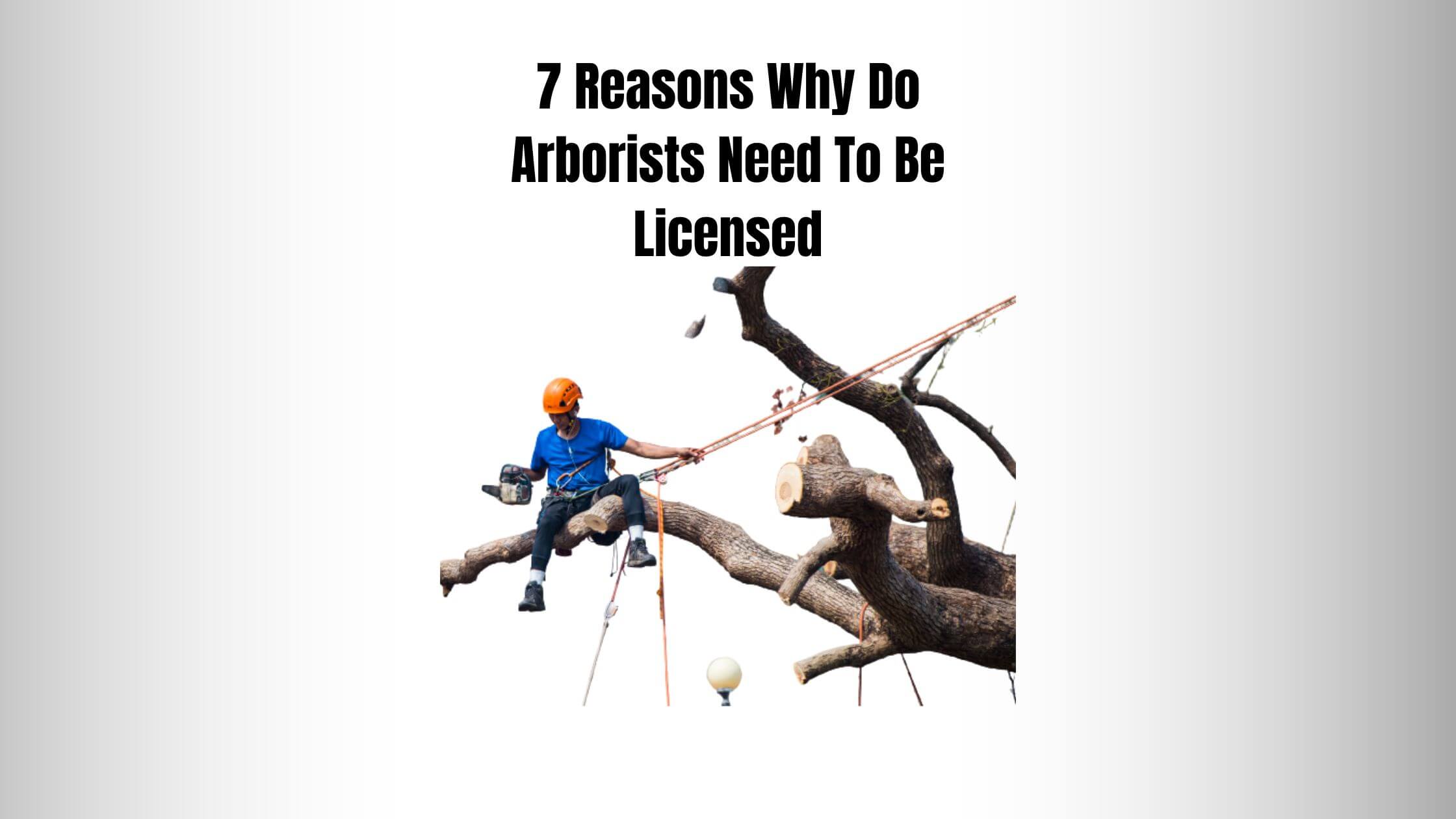 As an Amazon Affiliate, We Earn From Qualifying Sales. Read Full Disclosure Here

If you are wondering who can help you maintain the tree health and safety of the trees, the answer is an arborist! But before you call an arborist, note that great responsibility comes with excellent regulation.
Therefore if you are wondering, 'do arborists need to be licensed?' you are not alone or the first person to think so. In this article, I will help you learn the importance of a licensed arborist and the qualifications required to become one.
By the end of this article, you'll have a clear understanding of what role arborists play in forestry, preserving trees, and ensuring trees' health & safety. I will also tell you what it takes to enter this rewarding career field, but first, let's find out the answer: do arborists need to be licensed? 
Do Arborists Need To Be Licensed?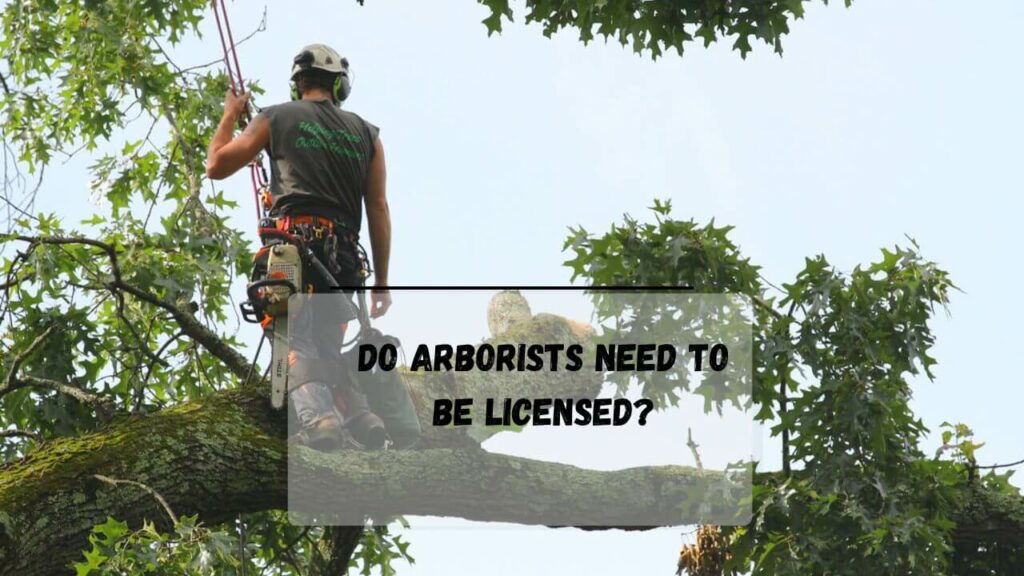 Yes, you should always consult licensed arborists to ensure they have all the knowledge and skills necessary to care for trees effectively. Licensing is very important because trees can be a significant investment for homeowners, Gardeners, Or landowners.
But the necessity of licensed arborists will vary depending upon your state country. Arborists must be licensed through the road map, which involves completing the necessary education and training for three management and care.
They will also need to pass an exam to be licensed if they consider becoming an arborist. However, I first recommend you research your area's licensing requirements and ensure you can meet them.
Below I am mentioning seven reasons why do arborist need to be licensed to give you a better understanding of the importance of a licensed arborist for your trees' safety and concern
7 Reasons Why Do Arborists Need To Be Licensed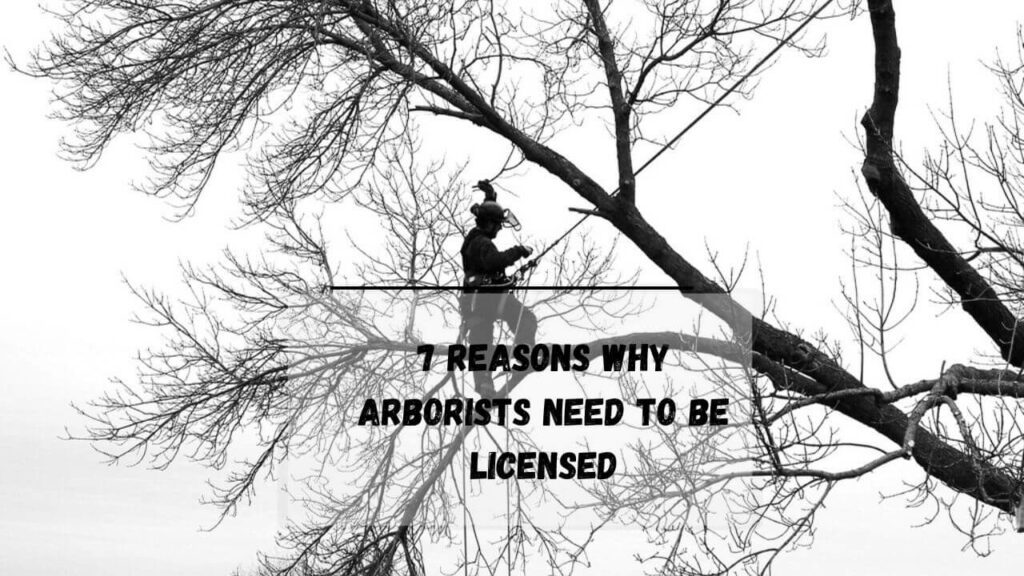 Since Arborists play a considerable role in maintaining the health and safety of trees, it is important to consult one licensed and insured. You should always consult a certified, licensed arborist because of the potential dangers associated with tree work.
A certified and licensed arborist can act appropriately against three management and even removal. There are many reasons why licensing is such a crucial aspect of the arborist profession. Therefore, below, I am mentioning seven reasons you need to be licensed if you pursue this career.
By obtaining a license and certificate, you can demonstrate to your clients that you met specific standards and requirements set by the government. This will help you convince your customer and assure them that you have the knowledge and experience necessary to perform tree work safely and effectively.
Licensing will help you maintain a high standard for this profession, which will help you receive more clients. It will also help you assure the clients that they are getting high-quality, professional tree care services for the money they are paying.
In this profession, you will be working near trees & power lines. Therefore, a license and certificates are essential to minimize significant safety hazards. Licensing helps ensure you have the skills and knowledge necessary to reduce risk and protect your clients. 
Locally, people can find many unqualified individuals who will try to perform tree work without proper training or equipment to earn quick money. As I told you earlier, this can result in severe injury or damage to property. Licensing will help you differentiate yourself from these unqualified individuals and get paid what you deserve for your skill. It will also help ensure the public's protection and the arborist profession's reputation.
Without a license, you may not legally perform tree work, limiting your ability to earn a livelihood and provide for your family. Obtaining consent will give you age over making while legally performing tree work and providing valuable services to your communities.
How To Get an Arborist License?
Getting an arborist license can seem daunting, but if you're the correct information and guidance, it is a straightforward process. Therefore, to become a licensed arborist, you'll first need to meet specific requirements. Below I am giving you all the information you need to get started for an arborist license.
To become a licensed arborist, you'll need some education and experience in the tree field. This will also vary depending on your location, 
Most states require a minimum education, like a high school diploma or equivalent. You might also have a degree in horticulture or a related field. I will also recommend showing proof of work experience, such as a portfolio of past projects.
Once you've met the requirements, you'll need to fill out an application and pay the fee to take an exam for licensing or certification. You should also make sure to take continuing education courses that will help you maintain your license.
Being well-prepared for the exam you'll need to take to get your arborist license is essential. The arborist test is usually a combination of written and practical assessments. If you want to know how difficult an ISA arborist certificate exam is, check this article out. During the exam, You'll be tested on your knowledge of tree care techniques, safety protocols, and industry best practices. Apart from the ISA Certified Arborist Exam, states have their exams, while others use national ones like ISA.  
Once you've successfully got your arborist license, make sure you focus on renewing it periodically to keep it active. To do this, you should get yourself involved in continuing education courses.
Follow all the steps and information mentioned above to meet the requirements. You can become a licensed arborist and provide quality tree care services to your clients while earning handsome money for you and your family.
With the proper education, experience, and certification, you'll have all the necessary knowledge and skills or t, which helps, which helps promote, and provides longevity and species. 
5 Advantages of Hiring a Licensed Arborist. 
When caring for your trees and maintaining your property's landscape, it is essential to consult a licensed arborist who can provide numerous benefits.
Save Time: Firstly, a licensed arborist has the training & expertise to diagnose and treat tree-related issues. Therefore, consulting a certified arborist will save you time and money and avoid the risk of property damage by addressing the problem at the root. 
Expertise: A licensed arborist will also have all the appropriate knowledge and necessary equipment to safely remove damaged or dead trees from your property or landscape while reducing the risk of any damage and injury to anything or anyone.
Another great advantage of hiring a licensed arborist is that they can pinpoint what you are doing wrong and what you should do to keep your tree healthy at its best. They will also provide you with proper guidance on the appropriate care of trees, including pruning, fertilization, and pest control. 
If you want to enhance the overall beauty of your landscape, then calling a professional certified arborist can help you. A certified arborist will not only maintain the health of the trees but also helps in enhancing the overall appearance of your property. 
Since a licensed arborist is familiar with local regulations, he will be the best person to help you avoid any penalties or fines related to tree removal or pruning. It is always advised to check the rules and regulations of tree care and management in your locality, as some areas prohibit tree pruning or removal.
FAQ
Is Licensing Mandatory For Arborists?
Yes, licensing is mandatory for arborists in many states. Therefore, if you want to work as an arborist in a particular area, get a license from the state you're operating in. This will ensure you have the qualifications and training to carry out your job safely, legally, and professionally.
What Is The Process For Renewing An Arborist License?
You will need to renew your arborist license for every license, but the process may vary depending on your operating state. To restore your consent, you may compare continuing education courses or show proof of your ongoing work experience. I highly recommend contacting the State authority to determine more about the process involved in the license renewal. 
What Happens If I Hire An Unlicensed Arborist?
As I told you earlier, hiring an unlicensed arborist can be risky. People without licenses don't have the necessary qualifications or training to carry out the work safely, legally, or to industry standards.
Hiring an unlicensed arborist will bring unnecessary harm and risk to your trees, property, or even people around you. Plus, if any accident occurs, you will also not be protected by insurance.
Conclusion 
I tried my best to give you all the information around the question, 'why do arborists need to be licensed' After reading this article, you already know why licensing is an essential aspect of the arborist industry.
Being licensed will help you demonstrate to your client that you met specific qualifications, received proper training, and are up-to-date on the latest industry standards  & best practices.
With an appropriate license in certification, you will be able to give adequate assurance of the safety to clients, the public, and yourself. When hiring an arborist for your tree-related work, it is recommended to get a certified license to keep your mind in peace and trees in safe hands.
If you find this article helpful, then consider sharing it. Your share will help mini people learn about the importance of a licensed arborist and have peace of mind knowing that they're working with a professional with the necessary skills and experience to get the job done right. Do check our other articles on tree care. See you in the next post. Till then, take care and goodbye.