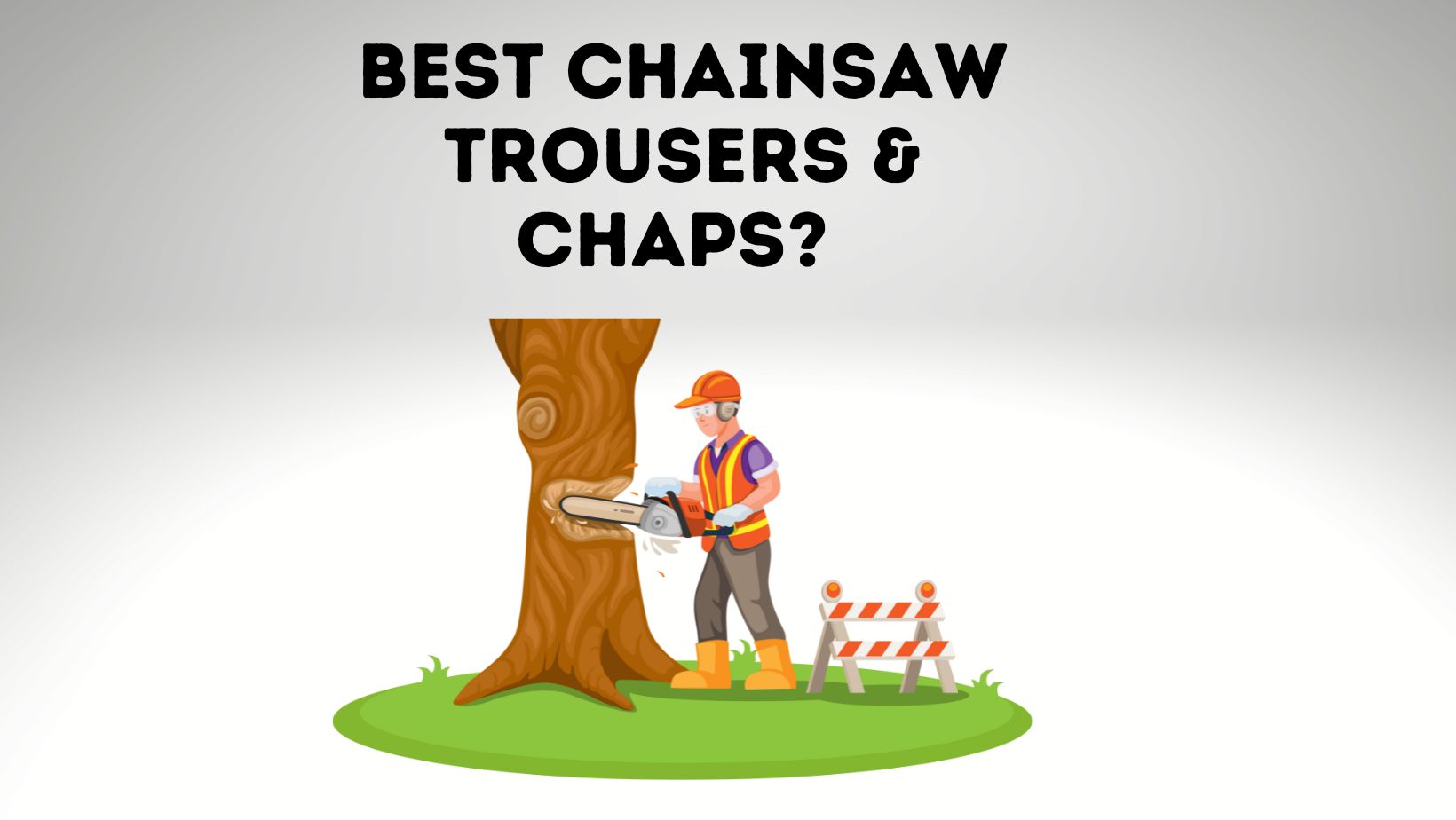 I've tried many different pairs of chainsaw trousers in my time as an Arborist. But, there is only one that truly stands out.
The best pair of chainsaw trousers is the Clogger Zero Gen2. While there are many products out there, the Zeros are suitable for every need. They are lightweight while still providing strong protection from chainsaws and anything else you will find onsite. They are designed with a customer focus.
In this article, I will discuss the Zero Gen 2 and what makes them the best. I'll then talk about Clogger as a brand and finish the article with a cheaper alternative.
The Best Pair of Chainsaw Trousers – Clogger Zero Gen 2
The Clogger Zero Gen 2 is the ultimate chainsaw pair of trousers. It's the chaps my team and I choose to wear. In this section, I'll go over what makes them so great. Including a pros and cons list. They're not only my favourite pair of
chainsaw pants
, but they're also Lincoln Smith's favourite. Mr Smith is the owner and founder of Clogger.
They (Clogger Zero) make a big difference in performance, from heat management and range of motion. We do everything possible to make Zeros safer for the customer. – Lincoln Smith
The Zero Gen 2 is a tough, lightweight pair of pants. Not only are they lightweight, but these pants are also stretchy. Meaning you aren't restricted as you move around the worksite, and you aren't going to get as hot. I know cutting trees isn't a fashion parade, but these pants also look great too. In my time, I've seen some ugly-looking chainsaw trousers. Check out Amazon
here
to see the current prices of best chainsaw pants. If you want to understand how chainsaw pants actually work, check out this article I wrote: How Do Chainsaw Chaps Work? A Quick Breakdown
Pros
We'll begin with the good news, the pros.
Lightweight
Weighing less than 2.2 lbs, the Zero pants are lightweight and easy to move in. On a worksite, we move around so much. We can be doing anything from picking up limbs to climbing trees. It's made so much easier in lightweight trousers. I've worn brands that feel so much heavier. These heavier pants make it hard to move, making every job more difficult. Wearing the Zero pants almost feels like you're wearing regular pants. This will make your life much easier, especially if you're wearing them all day.
Cooling Vents
The Zeros provide cooling vents along the pant legs. These vents are small, but they make a huge difference. Especially if you work in a hotter climate. It's not uncommon for the temperature to reach over 104F where I live. So, these vents help make these conditions tolerable. Even if temperatures aren't that bad, the vents will help keep you comfortable as you work.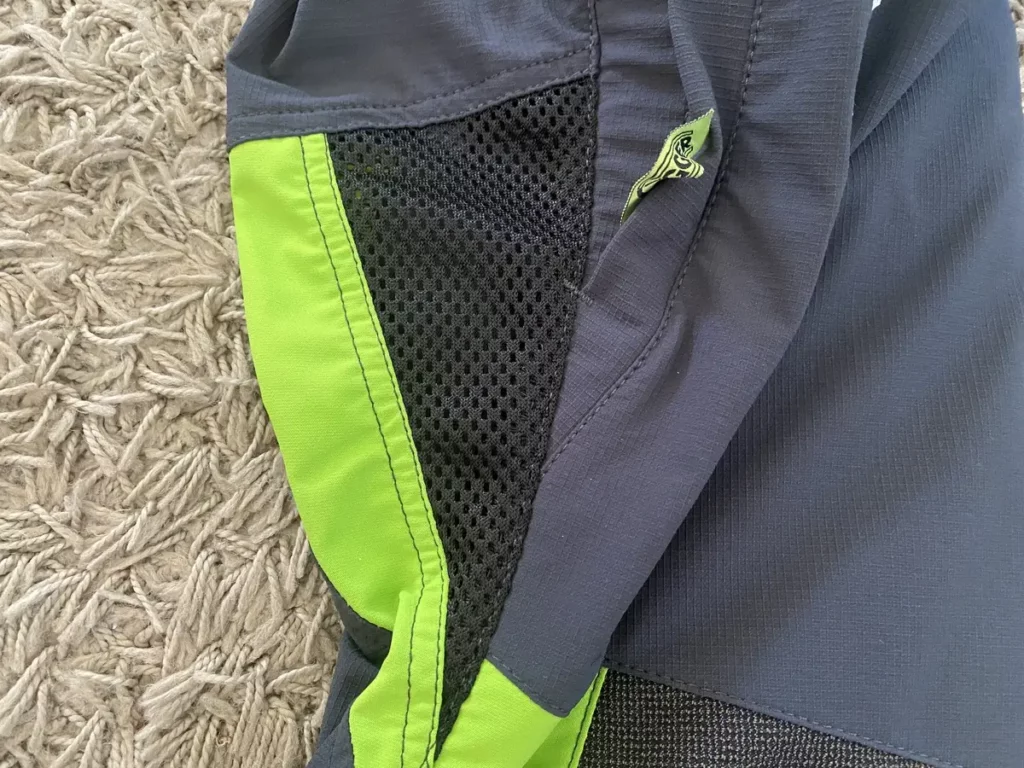 Better Protection
These pants are going to protect you if you nick your leg with a chainsaw. But, Clogger has really thought about everything when designing these pants. Here are some other ways they protect you:
UV protection – protecting you from the sun, and keeping you cooler in summer
Abrasion protection – this material is on the knees, inside the calf, and ankles
Ultra-high tear-resistant fabric on the right calf – to prevent tears from a hanging chainsaw
Stronger zippers – to prevent saw dust damage
It's clear the team at Clogger put a lot of thought into their products.
Pocket Design
I mentioned the strong zippers in the last point. But, that's not the only feature of the pockets. There are four pockets, two on each leg. These pockets are large and easily accessible. Let's take a look at some of the design features:
Strong zipper seal to reduce the amount of sawdust entering the pockets
Special zipper design for easier access
Specially sewn to make it easy to remove sawdust
Lace Hooks
We move a lot when we cut trees. With all this movement, our pant legs will ride up. This isn't a problem in any other trade, but it can mean trouble when using a chainsaw. We need to cover our legs at all times when we are using a chainsaw. Otherwise, we aren't protected. It wouldn't take much for a saw to slip and cut our lower legs. The lace hook prevents pant legs from riding up. The hook will connect to your laces, keeping your pants down at all times. It's a small but essential safety feature.
Cons
There aren't too many cons, but here is a couple I came across.
Vents in Winter
As mentioned before, I live in a warmer climate, so winters aren't too harsh. But, even I get cold on a winter's morning. The vents are the main reason for this. They will let the cold air through. So, keep this in mind if you live in a cooler climate.
No Back Pockets
The lack of back pockets is a little frustrating. I prefer to keep my phone in a back pocket if I'm working. Branches can hit my leg from time to time, so I'd prefer to protect my phone. It's not a big issue, but it's something Clogger could add to their Zeros. I've tried another pair of Cloggers that had a back pocket.
Where to Buy a Pair
The easiest place to buy a pair of Clogger Zero Gen 2s is Amazon. Click
this link
to check out the current prices. Once you have a pair, learn how to wash them properly in
this article
.
More About the Brand Clogger
Clogger was born in a little sewing factory. There was a need for chainsaw clothing, but no one wanted to make it. It was too difficult to make the clothing compliant. This little sewing factory went to work, and Clogger was born. This was in 1994, and Clogger has been in the industry ever since. These days the team at Clogger is always looking to improve their product. Clogger does this by listening to the users and creating user-specific products. As a result, Clogger leads the way in innovation.
Dedication to Customers…
One thing I love about Clogger is its dedication to the customer. Specifically, their involvement in the Arborist community. I'm part of a Facebook group, Arborists Online. It's a place for fellow Arborists to share stories, ask for advice, etc. In this group is Clogger Pete. Pete is a Regional Sales Manager at Clogger. Pete is active in the community, but not in a pushy salesman way. Pete is always asking for our opinions on design elements. This goes to show that Clogger and Pete really care about what their customers think. They want to provide the best product to suit their customer's needs.
A Cheaper Alternative to Clogger Zeros
For a cheaper alternative, consider the
Zero Light Chainsaw Chaps
. These chaps are an apron style, which makes them more affordable. These chaps are ideal for backyard tree cutters. You can clip these chaps on and off as needed. Zero safety and quality are still there in these chaps. Despite being clip-on, there is still 360-degree calf protection.
Since Clogger Zeros are only available in Australia and Newzealand
We have sorted the 4 Best Chainsaw pants and Chaps for You
1. Husqvarna Chainsaw Trousers
Husqvarna is a well-known brand in the world of chainsaws, and their chainsaw trousers are some of the best on the market. They're made from durable materials and feature reinforced leg panels to protect against kickback.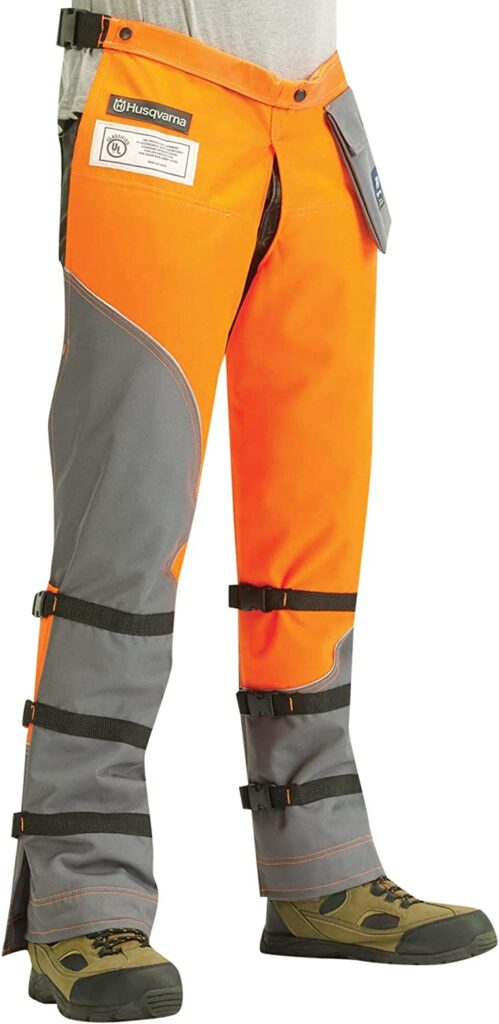 2. Forestor Chainsaw Trousers Chaps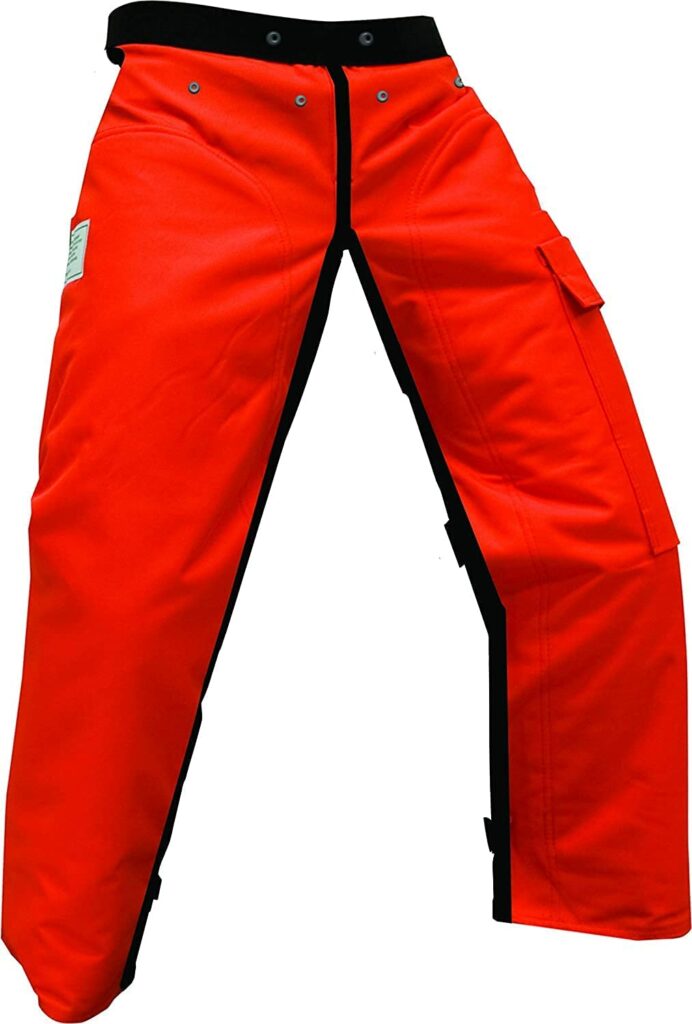 Forestor is another leading chainsaw brand, and its chainsaw trousers are just as good as Husqvarna's. They're also made from tough materials and have reinforced leg panels, making them ideal for heavy-duty use. Forester offers three different chainsaw leg protection styles. Aprons and wraps are perfect for wear-over garments, and chainsaw pants are designed to be made from a full stand-alone pant.
3. Oregon Chainsaw Trousers
Oregon is another reputable brand when it comes to chainsaws, and their trousers are designed for comfort and durability. They have an adjustable waistband and leg straps to ensure a perfect fit, and they're made from breathable fabric to keep you cool while you work.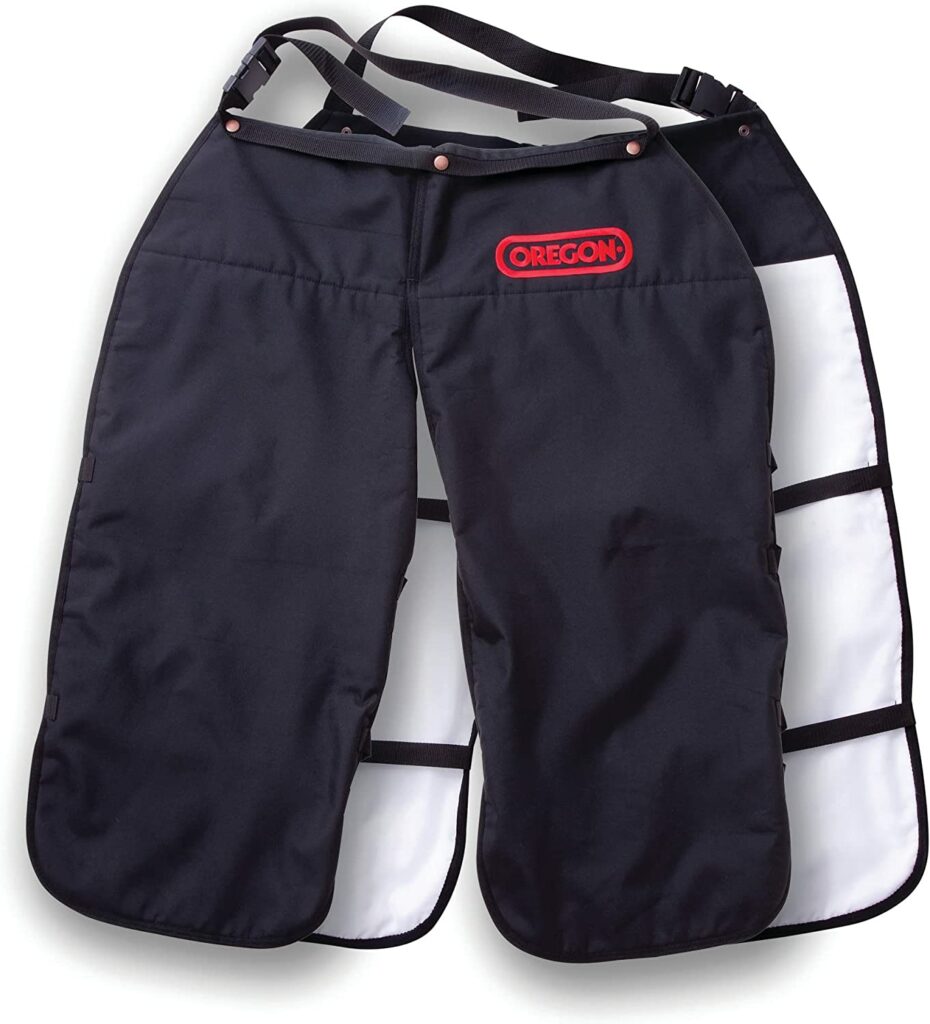 4. YARDMARIS

Technical Wrap Chainsaw Chaps
These chainsaw chaps are made from 1050D polyester with PU coating–durable and tough. They also use buckles made by YKK or ITW, and reflective stripes from 3M. With two pockets on our saw chainsaw chaps to easily store your mobile phone, wallet and other tools for logging. The reflective stripe on the logger chaps and pants will keep you safe in the dark, too.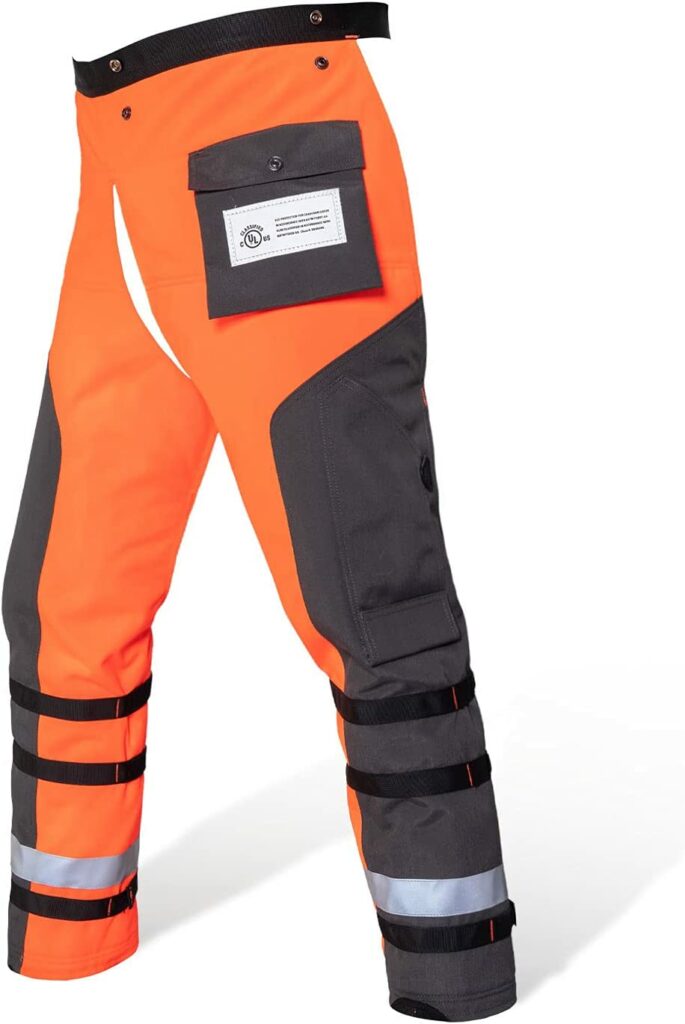 Conclusion
We hope that this article has helped you figure out what the best chainsaw trousers are for your needs. There are a variety of factors to consider when choosing the right pair of trousers, but hopefully, our tips have made the process a little easier for you. Do you have any fa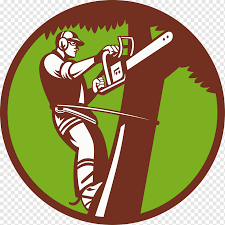 As an Amazon Affiliate, We Earn From Qualifying Sales. Read Full Disclosure Here

Hi, I created this site to share my views on various aspects of trees to help beginners and semi-experts with pruning, planting, and cultivating trees, shrubs, and woody plants and their health assessments. I hope you find it useful.